Adsense
Make Money Online
Malaysia
Malaysian
Google Adsense Payment by Western Union Quick Cash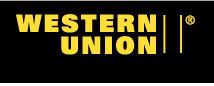 I just found out that Google Adsense has enabled the option to get the earning payout by Western Union. It's a lot more faster than waiting for the cheque. Standard Delivery checks are sent by regular mail and should arrive within 2-3 weeks of the mailing date. Meanwhile, Secured Express Delivery checks are sent via courier and should arrive within 1 week at a fee of $24.00. Western Union payment are processed on the same day
What is Western Union Quick Cash?
Western Union Quick Cash is a payment method that allows you to receive your AdSense payments in cash using the worldwide Western Union money transfer service. Payments will be available for pick up at the local Western Union Agent the day after they are sent according to our normal payment schedule. I would personally recommend CIMB (previously BCB) for the purpose. But I'm not sure if they still process Western Union transfers at the moment.
By using this payment method you don't have to wait for the cheque to arrive in the mail. By choosing to receive payments by Western Union, you can also cut down on bank charges and long clearing time when deposit cheques.
Western Union Quick Cash payment will be made in US dollars. But you will have the option to receive the payment in the local currency at most Western Union Agent locations. Conversion rates will be calculated according to the rate used by the Western Union Agent on the day you pick up your payment.
To check out Western Union agents in your area, visit http://www.payment-solutions.com/agent.asp