Microsoft
OneDrive
Technology
Why should you be using OneDrive ?
If you are someone who's looking for a reliable and convenient way to store and access your files, you might have heard of OneDrive – Microsoft's cloud storage service. But maybe you're hesitant to try it because you've heard that it only offers 5GB of free storage, compared to Google Drive's 15GB. Honestly, I've been on Google for quite a while and just recently made the switch to OneDrive.

While that's certainly something to consider, I'd like to share with you some of the unique features that make OneDrive worth checking out.

First of all, OneDrive integrates seamlessly with Microsoft Office apps like Word, Excel, and PowerPoint. If you're someone who uses these apps frequently, you'll find that OneDrive makes it easy to save and access your documents from anywhere.

I know what you might be thinking – why do I need OneDrive when I already have Google Drive or iCloud? Well, let me tell you, OneDrive has some pretty amazing features that make it stand out from the rest

The great thing about OneDrive is that it offers automatic backup of your photos and videos from your mobile devices. This means you'll never have to worry about losing your precious memories if your phone gets lost or stolen. I'm syncing my Samsung's gallery with it now. If you are using Windows 10/11, OneDrive will be useful for your Documents backup as well.

And if you do need more storage space, OneDrive's paid plans start at just RM9.00/month for 200GB of storage. While that may not be as generous as Google Drive's free 15GB, it's still a pretty good deal if you need more space.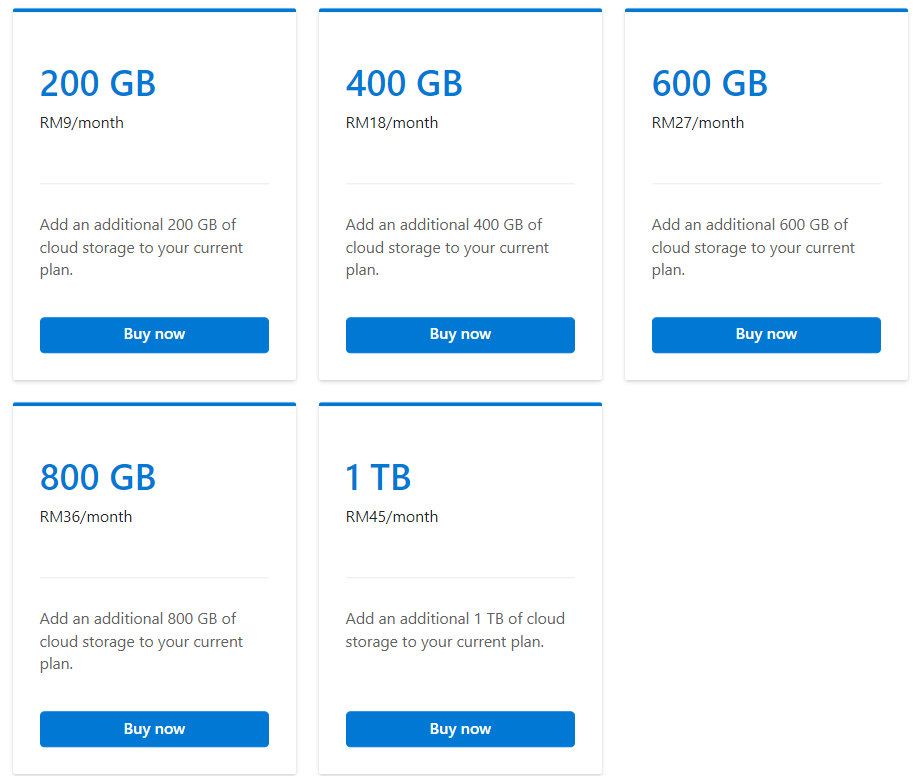 Lastly, OneDrive also offers a referral program that rewards both you and your friends if they are new to OneDrive ,with an extra 0.5 GB of free storage (up to a maximum of 10 GB) for each new sign-up. So not only can you enjoy the benefits of OneDrive yourself, but you can also invite your friends to join and get rewarded for it!

In conclusion, while it's true that OneDrive's free storage limit might not be as high as Google Drive's, there are still many reasons to consider using OneDrive. With its seamless integration with Microsoft Office apps, automatic backup of photos and videos, affordable paid plans, and referral program, OneDrive might just be the cloud storage service you've been looking for. So why not give it a try today? And don't forget to use my referral link (https://onedrive.live.com?invref=8e1dbc9faf4afa29&invscr=90) to get that extra free storage!