BigPay
E-Wallet
Netflix
Online Streaming
TV
Virtual Debit Card
Paying your Netflix subscription using BigPay
Bigpay has recently made an announcement that they will be introducing 0.5% Cross border for transactions made with overseas merchant that are charged in Malaysian Ringgit (MYR) .
This would mean that if you are currently paying for your Netflix subscription using your BigPay card, you will probably see an additional of 0.5% Cross border fee + ~1.0% network fee (subject to change), approx. around ~ 1.5% on top of your subscription fee.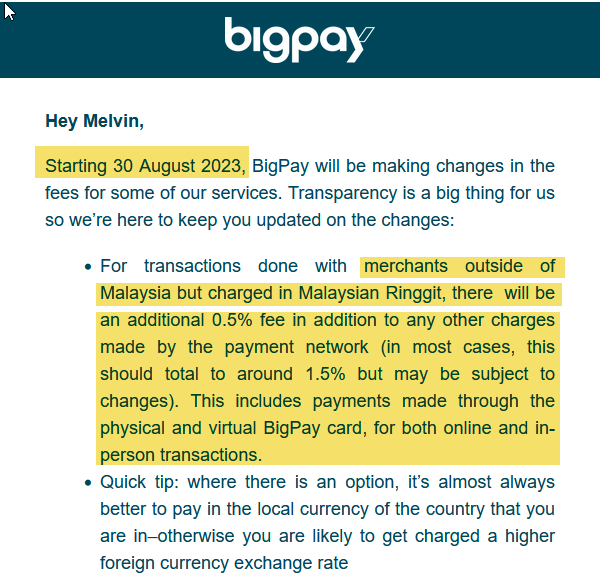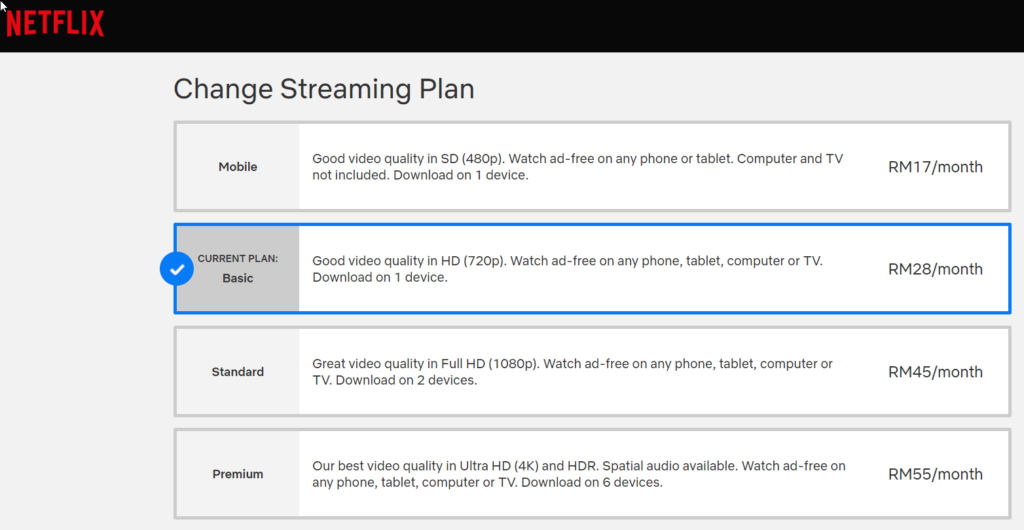 So, for example, if you are subscribing to the Basic plan on Netflix, you'll be paying RM28.00 + 1.5% on top to about RM28.42 . Before you go shouting at BigPay for charging that Cross Border fee, please note that you have been informed.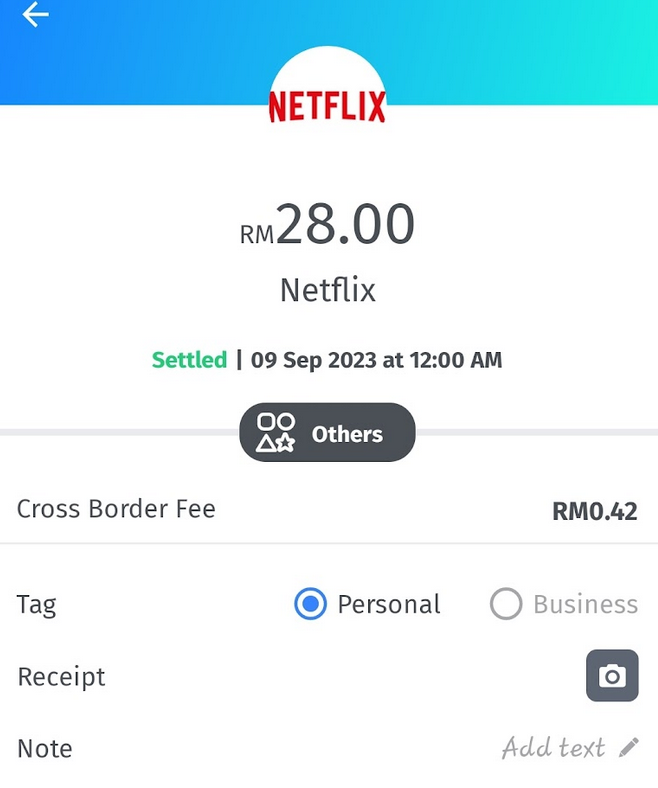 What do you think about this ? Would you continue using BigPay for your Netflix subscription or would you switch to other cards that doesn't charge you Cross border fees ? Let me know in the comments =)