Azure
Microsoft
Technology
Azure Egress bandwidth free for first 100GB ?
Updates : 1st June 2022 – It is confirmed that Microsoft Azure has upped their free egress from 5gb to 100gb.

Not sure if this is an error on their Azure Calculator or Microsoft has upcoming changes about their charges for Egress bandwidth. Previously, Internet Egress via Public Internet from SEA is free for the first 5 GB and USD0.11 thereafter for every 1GB within the 10TB Tier.
Recently I found that the price for 100GB Egress has been changed to USD0.00 . Every 1GB after 100GB starts at USD0.11 . I wonder if that means Microsoft is planning to change the free egress allocation soon.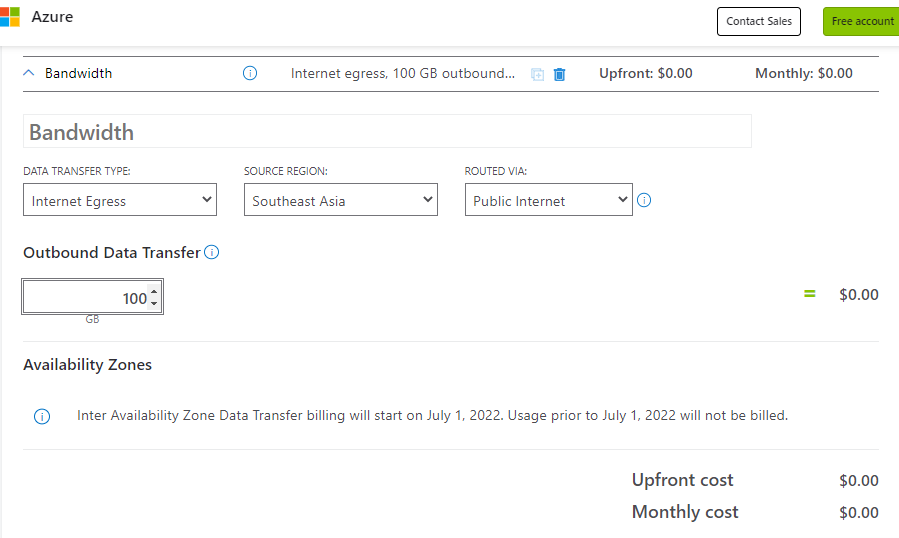 I did asked one of the folks in Microsoft but they don't seem to know anything about the changes. Have you guys gotten the same query from your clients lately ?