Malaysia
Malaysian
Irresponsible people…
Some dumb fella doesn't know how to ride a bike and went crashing into someone's car then calling her friend out to help her out.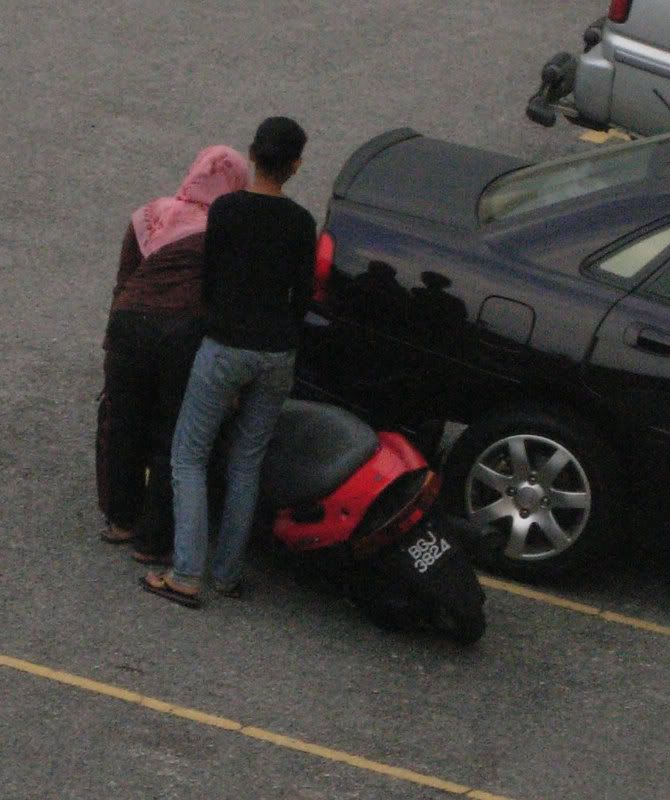 The one who rode the bike is the one in black shirt… Funny thing is the stuffs that she said to girl who came out to help her…
Black shirt girl : Hah.. motor tu kau punya… bukan aku punya pasal…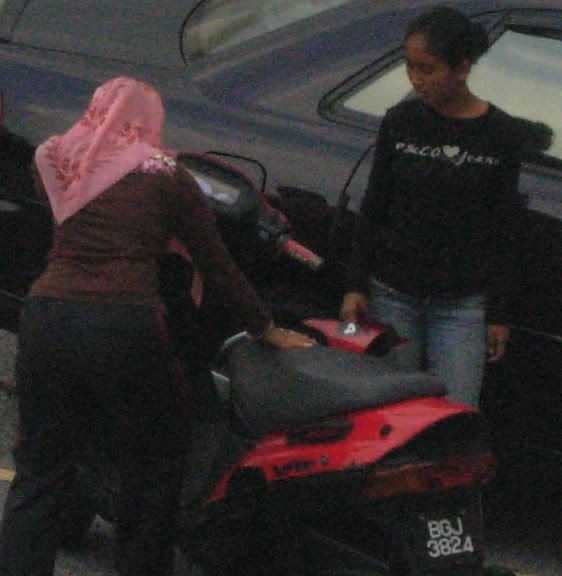 The one in tudung just came out to help.
Don't know why she still wanna help when the friend of hers blame her on it. Maybe the motor belongs to her. =.="

Those two quickly went to hide when they saw me taking pictures. LOL. my flash suddenly went off… After a while, the ran off somewhere else…. then came a guy in white shirt drove it away when nobody watching except me.. Couldn't get to snap the guys face cos he drove off when i went to grab my camera..

Their bike reg. plate.

Poor WAJA….
WHO WANNA BUY 4D ???