Malaysia
Flash Flood in KL
Car owners trying to restart their cars that were stuck in Concorde Hotel's carpark which was flooded after three hours of rain in Kuala Lumpur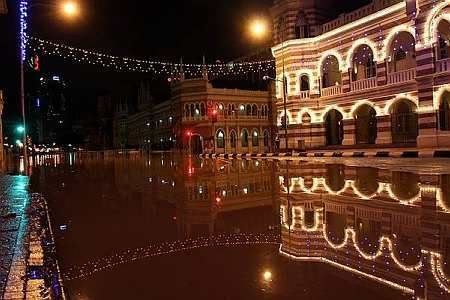 Area around Dataran Merdeka flooded.
Click for more
People wading through flood waters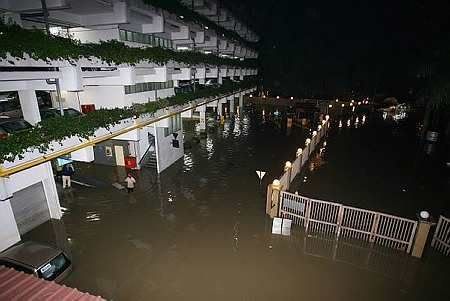 Concorde Hotel carpark under water after three hours of rain in Kuala Lumpur.
All major roads in KL are at a standstill because of flooding. Picture taken at Jalan Sultan Ismail.
Kamala Devi, 46, on a stretcher waiting for the ambulance. A tree from a nearby church fell on her and her daughter, Thanaletchumy, 20, while they were waiting for Kamala's husband, L Selvarajah, 48, the chief security officer of the Royal Selangor Club yesterday. The incident happened at Jalan Raja about 11pm.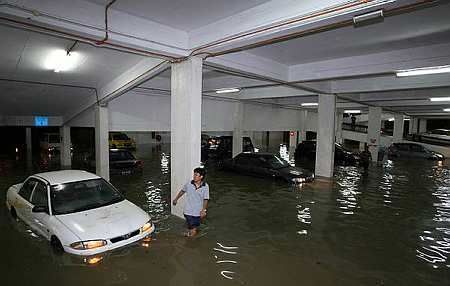 Water level rose to knee-high around the Concorde Hotel's carpark
Motorist driving through the flood water near Dataran Merdeka in Kuala Lumpur
A car stalled in floodwaters along Jalan Dang Wan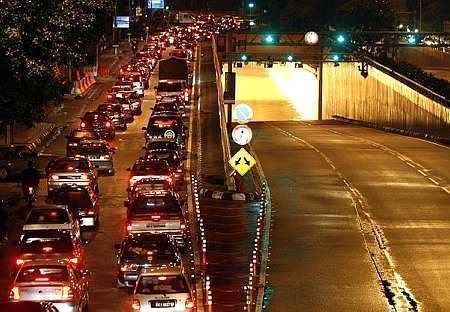 Massive traffic jam near Indonesian Embassy at Jalan Tun Razak tunnel due the heavy down pour in Kuala Lumpur last night. Brian Moh /The Star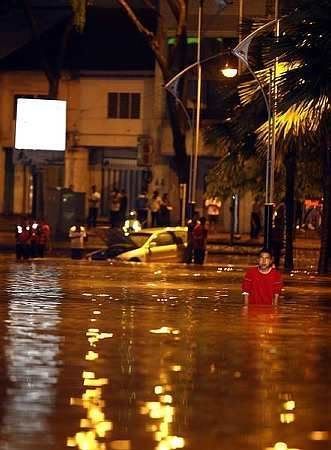 Waist deep water at Jalan Melaka near Masjid Jamek station in Kuala Lumpur.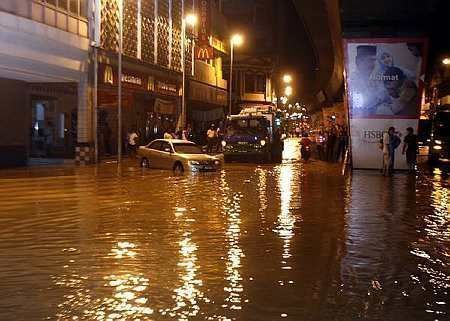 A shot of Jalan Tun Perak in Kuala Lumpur under flood waters
Jalan Tun Perak near Masjid Jamek submerged by floods
Massive traffic Jam at Jalan Tun Razak, on the left is smart tunnel last night. Brian Moh /The Star
Rescue effort: Fire and Rescue Department officers attempting to free a woman and her two children who were pinned under a tree which fell on them at St Mary?s Anglican Cathedral at Dataran Merdeka yesterday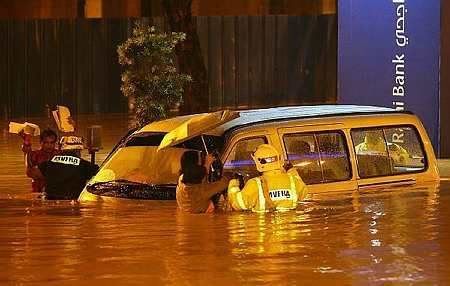 Members of the Fire and Rescue Volunteers Malaysia helping a motorist to evacuate from his multi-purpose vehicle which was caught in the floods in Jalan Sultan Ismail, Kuala Lumpur, last night. The road was one of many in the federal capital which was inundated after three hours of heavy rain