3G
Technology
Vodafone
Vodafone 3G Router with WLAN
I've waited 3 weeks for my 3G router. Hopefully it will arrive by tomorrow or next monday. It's quite a neat piece of gadget. It's called Vodafone Zuhause Web & Talk.
This is a device which allows users to share a single 3G connection via wireless LAN. With this router, you can access high speed mobile data services when connected to Maxis or Celcom 3G network. It will also auto-switch to UMTS or GPRS according to the area coverage.
Other than being a 3G router, allows users to connect their normal telephone to it. You are able to make call with this unit, hence the name Web & Talk. You may insert a Mobile SIM card (with or without 3G, it does not matter) and then insert the card to the Mobile Slim slot in the route.Then you connect a normal Analogue phone to the phone slot and you will instantly be able to make a phone call using this router alone. No mobile phone is required. 🙂
Another nice feature. If you add a printer to this device you are able to receive incoming fax. However to get this to work you must first make sure your Mobile SIM card is enable for fax. I think the monthly fee is about RM10. Check it out with Maxis or Celcom. It's easy. Just ask for data call. Once done you will be given a data call (or fax) number. Eg. 012-1234567 This datacall number is in addition to your mobile phone number. Hence you get 2 mobile numbers with one card. Then you print your fax number onto your name card. Now if someone send you a fax you are able to receive the fax message printed with your printer. Cool eh!!!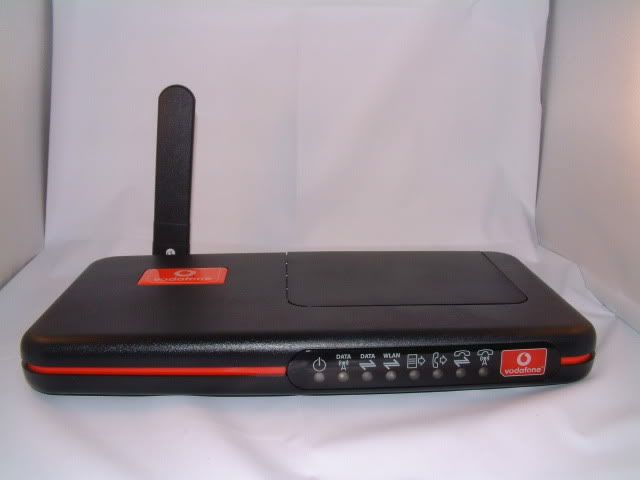 (Front view)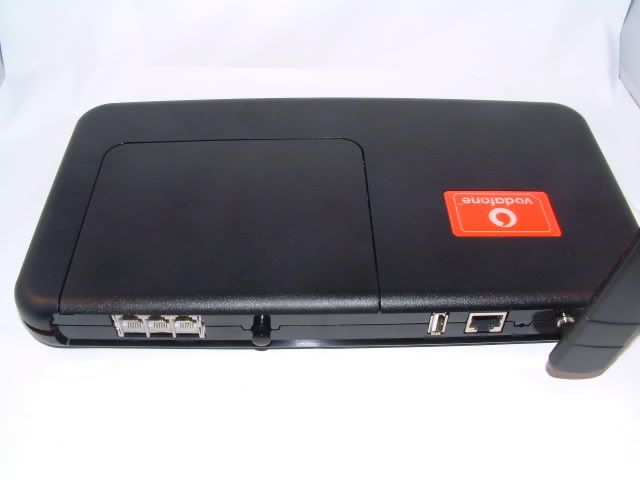 (Back view)
Note:
The 3 slots behind the router are the Fax (1) and Phone (2) slots. To the right are the USB and RJ45 slots. The top cover can be opened manually. This is where you insert the mobile SIM card to in order to use Internet (Web) and Make call (Talk). This is meaning of Web 'n' Talk.
The best part is that it has a Merlin U630 pcmcia datacard included. This datacard is being sold by Maxis for around RM1200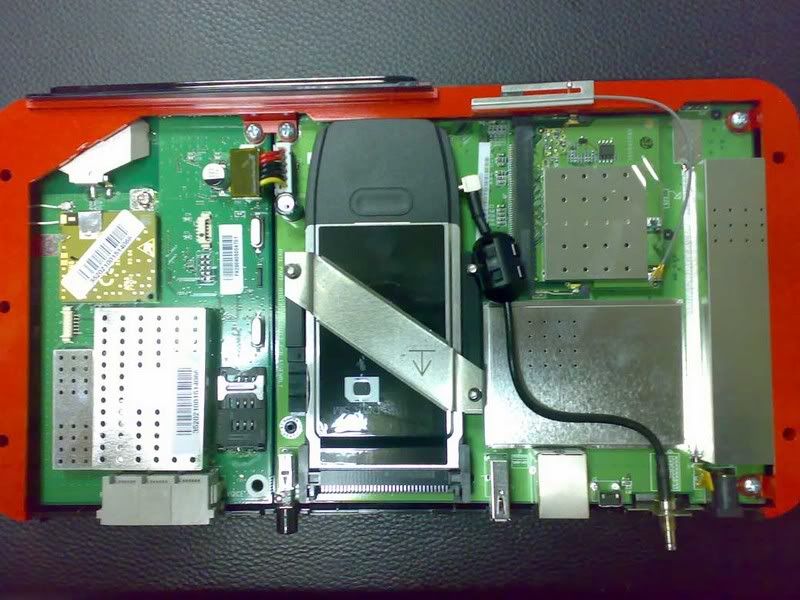 To conclude, this 3G router is able to accomodate 2 Mobile SIM card simulataneously. One SIM card (with 3G) goes into the Novatel Merlin U630 datacard. The other SIM card (no need 3G but with datacall enabled) goes into the SIM slot next to the datacard. So, you use this router to Web and Talk. Ah, and fax too.