Lazada
Shopping
Lazada being stingy eh?
Two days ago, I received this email from Lazada which says that I've been given a RM5.00 coupon and it will be available for us in my Lazada wallet. Coupon expiration stated 24 June 2020.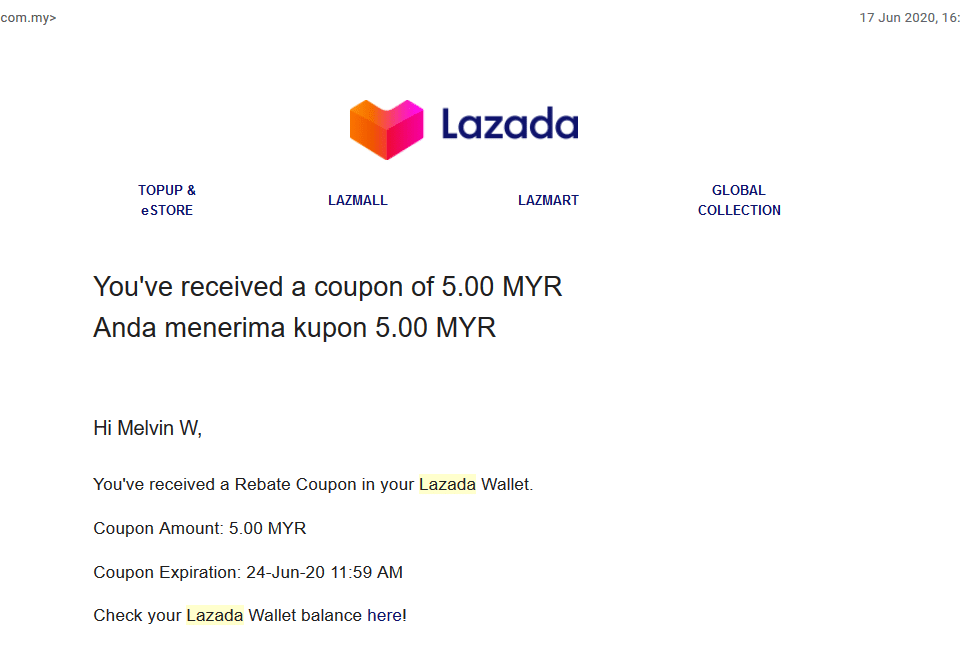 Today is 19th June 2020 and what I saw in my account is that they took the coupon back. LOL

Seems like they took it back yesterday and I wonder why… haha It's not even expired yet.